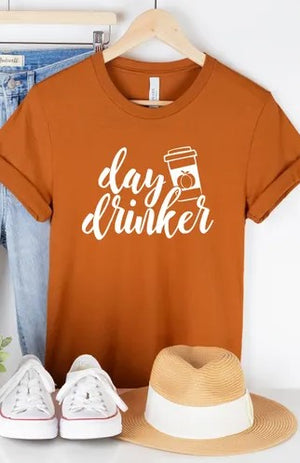 Day Drinker Printed Tee
Isn't fall the greatest season. Well, a close 2nd with summer being all time favorite. This burnt orange shirt has the sass and reality this time of year. With Pumpkin Spice Lattes right around the corner, we are falling hard for fall and ready to have a permanent grip on the coffee cup.
Material: 100% Cotton
Fit: Unisex. Size down for tighter fit.